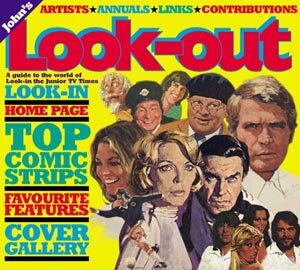 The only other website (as far as we know) devoted to Look-in

A fabulous little website with a couple of great interviews any self-respecting
Look-in fan should read with Colin Shelbourn and Angus P. Allan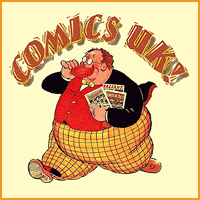 Dedicated to Great British Comics and its enthusiasts and covering everything from the comics
themselves, the characters, the annuals and all related information. A terrific site to visit!


THE GERRY ANDERSON COMPLETE COMIC HISTORY
A goldmine of information on the comic strips adventures of all of
Gerry Anderson's Supermarionation and live-action series.



This site contains information on British annuals that have been gathered
together to bring a little nostalgia to readers past and present.


'The Science Fiction and Telefantasy Databanks', a guide to some of the best cult
and classic science fiction and telefantasy programmes ever transmitted!
Includes many TV shows as featured in Look-in.